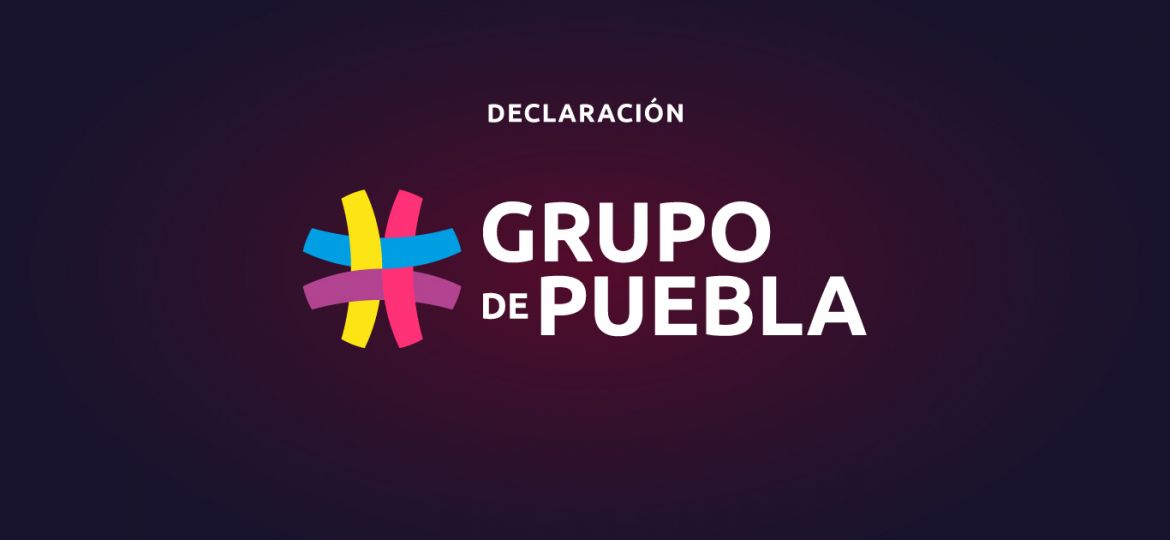 In the light of the last revelations surrounding the 2019 Bolivian election, the Grupo de Puebla reiterates the role that the Organization of American States (OAS) played in the coup result in the country. Furthermore, the Grupo de Puebla denounces that, appealing to fallacious arguments about a pretended election fraud, the facto government is going after former officials and trying to outlaw the MAS so they cannot participarte in the next election process.
In the face of neo evidence presented in various technical and academical studies, and reproduced by very reputable media outlets, the Grupo de Puebla has asked the Latin American Council for Justice and Democracy (CLAJUD) to analyze such studies about the Bolivian election process and the role the OAS played on that occasion. After analyzing different studies, the members of CLAJUD "find imperative that the OAS activates its control mechanisms for internal audit in order to clarify the facts described (in the CLAJUD report), without prejudice that the OAS can face judiciary procedures before international human rights organs"
It is striking that the press release from Luis Almagro, Secretary General of the OAS, on June 16, does not address any of the questions asked by different investigators who analyzed the evidence presented by the OAS. Besides its discrediting remarks, it does not contribute any technical elements that can refute what has been showed by different studies.
The Grupo de Puebla considers that what happened in Bolivia questions the role of the OAS as an impartial observer for future elections. It is imperative that, as part of the necessary building of Latin American integration, our region establishes regional election observation mechanisms which are technical, ethical, impartial and respectful of the law, such as the Election Council of UNASUR.
Considering the role played by the OAS in the democratic rupture in Bolivia and in the light of the last actions and declarations of the facto government in Bolivia, the Grupo de Puebla:
1. Calls on the member OAS States and the Permanent Council of the organization to demand for a comprehensive investigation of all the OAS actions in the context of the 2019 Bolivian election process and, as a consequence, democratic legitimacy can be achieved in Bolivia.
2. Demands the facto government of Bolivia to comply with the schedule approved by the Plurinational Legislative Assembly of Bolivia to organize the election, this
way, the attempts to prevent the Bolivian people from choosing its government officials.
3. Demands from the judiciary authorities of Bolivia to stop the political persecution against Bolivian citizens based on fraud accusations that have been greatly discredited.
4. Demands the facto government and the judiciary authorities of Bolivia to let go of the attempts to outlaw the MAS on the grounds of false accusations of fraud.
Signed June 29, 2020
Ernesto Samper
Guillaume Long
Aloizio Mercadante
Marco Enríquez-Ominami
Alejando Navarro
Carlos Sotelo
orge Taiana
Iván Cepeda
Mónica Xavier
Carlos Tomada
David Choquehuanca
Fernando Lugo
Celso Amorim
Carlos Ominami
Esperanza Martínez
Clara López
Verónika Mendoza