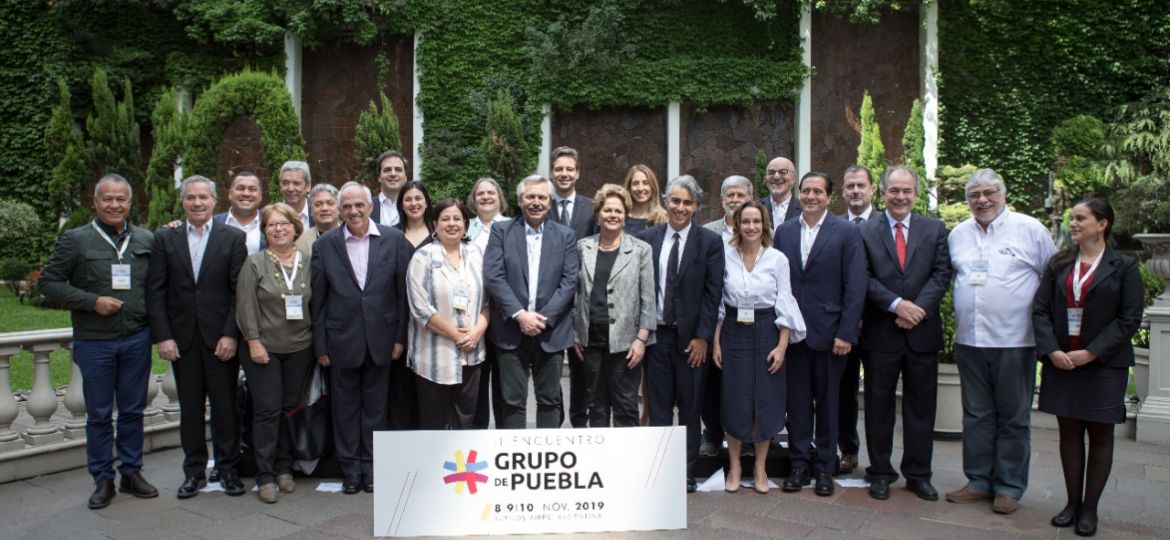 The Grupo de Puebla expresses its worry about the new evidence that clarifies the rushed and deliberate OAS declaration, which stated there had been election fraud during the election process that took place in Bolivia on October 20 of 2019. This new study shows that the statistical evidence, provided by the OAS, has no foundation, which makes the election fraud accusations unsubstantiated.
The Grupo de Puebla wants to point out to the international community to the dramatic consequences that the OAS election observation mission, which led to the radicalization of the Bolivian political opposition, and resulted on a coup d'etat against President of Bolivia Evo Morales.
According to the statements of Rodríguez, Idrobo and Kronick, researchers of the University of Pennsylvania and the University of Tulane, which was referenced by the New York Times; the MIT Election Lab study, published by The Washington Post and to various studies by the Center of Economic and Policy Research (CEPR), it becomes evident that the OAS did not offer any concrete evidence about election fraud.This shows that there were not variations in the voting patterns, inside the election venues, before and after the interruption by the preliminary counting. Furthermore, the trajectory in voting tendencies does not vary when compared to the patterns of previous elections.
The actions perpetrated by the OAS in the Bolivian case are despicable because, if it is proven that they were discretionary, it would allow the international community to assume that the multilateral organization acted as an accomplice of the overthrowing of a democratic government.
We urge the OAS to clear as soon as possible each and every one of the elements that were controverted by the study of Rodríguez, Idrobo and Kronick. On the other hand, we ask for the presence of an independent commision so it is not all left in charge of the OAS General Secretariat in order to protect the next election process, which will be held in September.
On the other hand, we encourage the Bolivian de facto government, led by Jeanine Áñez Chávez, to immediately return State power, which she has kept due to a systematic and inexplicable delay in the country's election process.
Signed June 10, 2020
1. Celso Amorim
2. Ernesto Samper
3. Aloizio Mercadante
4. Fernando Lugo
5. Dilma Rousseff
6. Camilo Lagos
7. Mónica Xavier
8. Rafael Correa
9. Jorge Taiana
10. Guillaume Long
11. Marco Enríquez-Ominami
12. Fernando Haddad
13. Esperanza Martínez
14. Gabriela Rivadeneira
15. Clara López
16. Daniel Martínez
17. Carlos Ominami
17. Alejandro Navarro